Participation à ARTIST PRINT VIII,  Brass, Brussel. 
Commissariat de Elsa Werth et Camila Oliveira Fairclough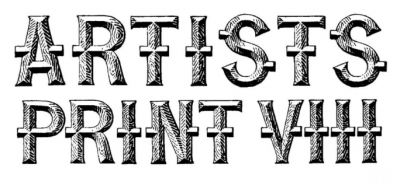 Risographie 3 couleurs, édition en 30 exemplaires, réalisée  chez Quintal Editions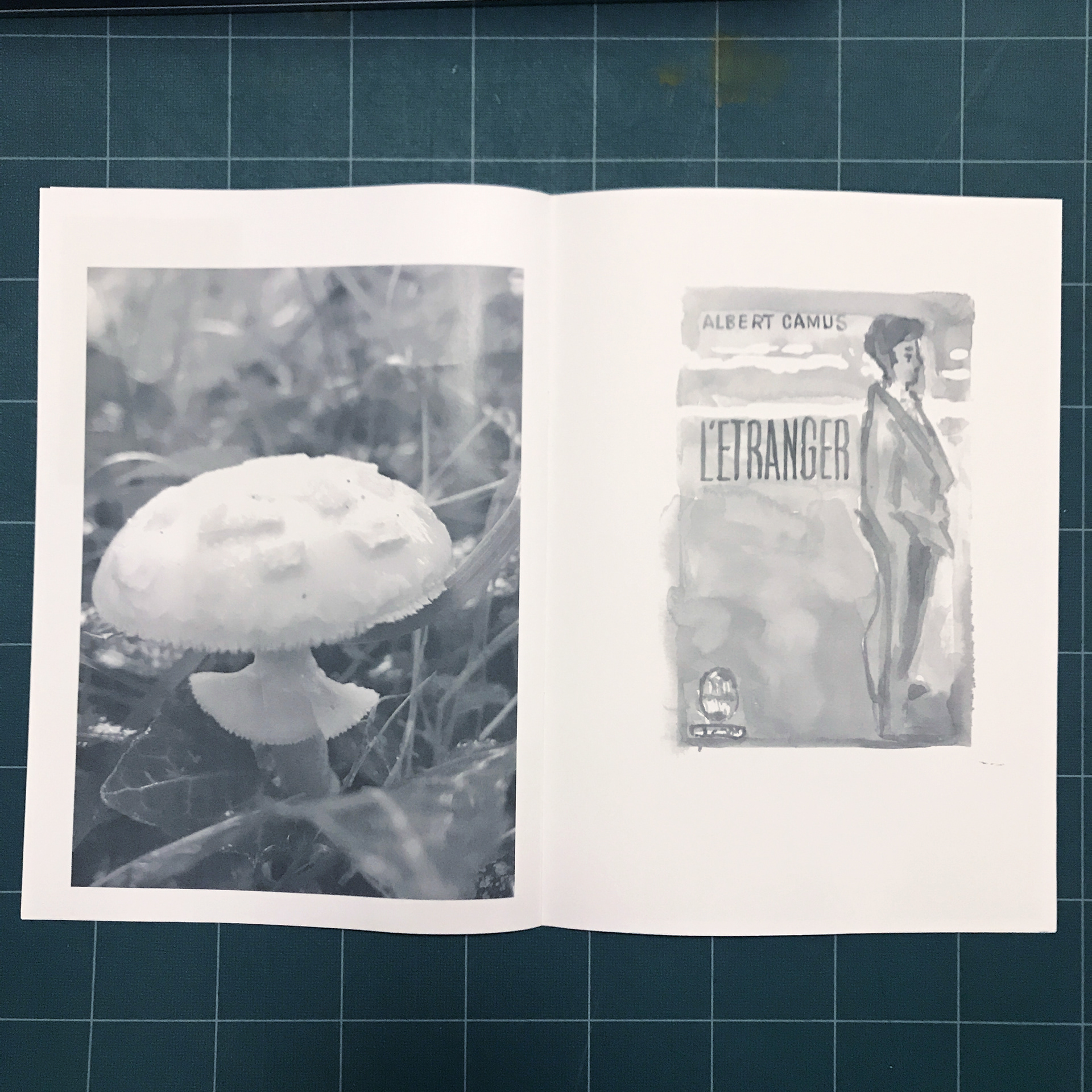 Edition en 50 exemplaires, photocopies noir et blanc, deux agrafes, 16 pages.
________________________________________________________________________________________
Participation à Street art, paris, Novembre 2019.
Commissariat de Elsa Werth et Camila Oliveira Fairclough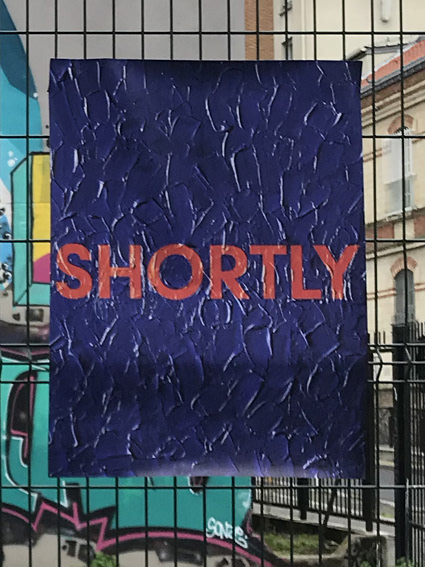 STREET ART est une exposition dans l'espace public samedi 16 novembre 2019 entre midi et minuit, 
rue Louis Delgrès dans le 20eme arrondissement à Paris. 
Ni art de rue, ni art de la rue, panneaux, tableaux, bâches, annonces, mobilier urbain, affiches, tracts, dessins sont installés sur 70 mètres de grille dans une voie piétonne du quartier des Amandiers, entre un terrain de sport et des immeubles d'habitation. 
Une proposition de Camila Oliveira Fairclough et d'Elsa Werth avec la généreuse participation de : 
Colombe Marcasiano, Laurent Lacotte, Hugo Pernet, Seulgi Lee, Matthieu Saladin, Hugo Schüwer Boss, Allison Blumenthal, Virginie Yassef, Nicolas Chardon, Romain Vicari, Muriel Leray, Karina Bisch, Louise Masson, Aldéric Trével, Babeth Rambault, Marielle Paul, Tomás Cunha Ferreira et Maud Barranger, Juliette Buschini, Maxime Thieffine, Charly Jeffery, Claude Closky, A Constructed World, Cécile Dauchez, Marie Glaize, Eléonore False, Emmanuel Van der Meulen, Pierre-Lin Renié, Camila Oliveira Fairclough, Elsa Werth, Julien Nédélec, Simon Bergala, Chloé Dugit-Gros, Madeleine Aktypi, Claudia Tennant, Céline Vaché Olivieri, Olivier Filippi, Raffaella della Olga, Sylvie Fanchon, Ana Jotta, Eric Tabuchi, Keren Benbenisty, Joe Fyfe, Anne Laure Sacriste, Matthieu Clainchard, Dector et Dupuy, Christine Demias, Martine Aballéa, Marta Budkiewicz, Sergio Verastegui, Camila Farina, Jacques Julien, Olivier Vadrot.
Photographies Romain Darnaud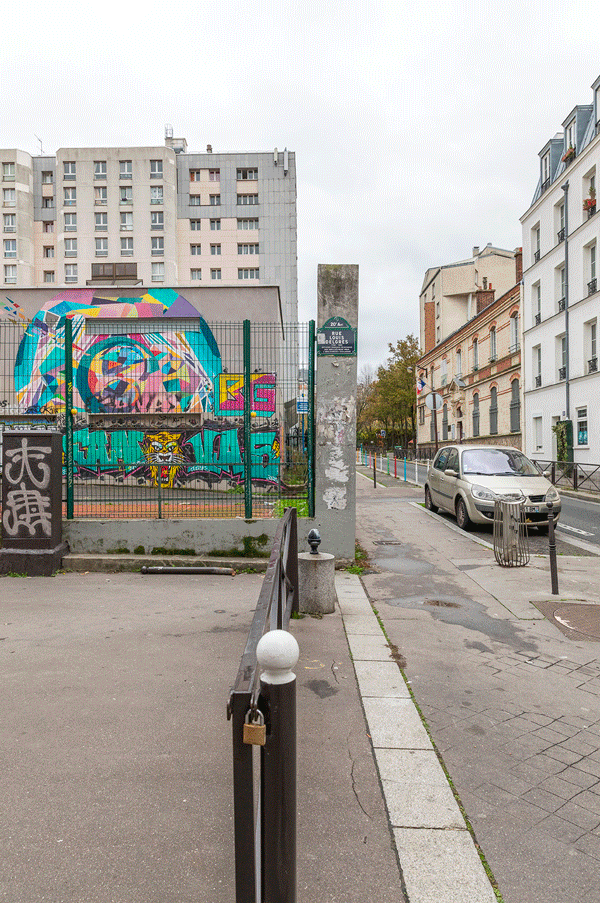 ________________________________________________________________________________________
Public Pool #5 Cité Internationale des arts, Paris, septembre 2018
Cut-up à partir du livre de Camus Jonas ou l'artiste au travail
Jonas est un peintre au talent reconnu. Mais si sa fortune est assurée, sa perte d'autonomie progressive constitue un tarissement inexorable de ses talent. La vie, ses proches, ses amis, ses disciples l'acculent peu à peu à la stérilité artistique… Il se sent tiraillé entre sa vie et son œuvre « Il était difficile de peindre le monde et les hommes et en même temps de vivre avec eux. » Il l' exprime avec un tableau ultime, "une toile entièrement blanche, au centre de laquelle Jonas avait seulement écrit, en très petit caractère, un mot qu'on pouvait déchiffrer mais dont on ne savait s'il fallait y lire solitaire ou solidaire." Mais le bonheur ne naîtrait-il pas de ce balancement entre soi et les autres, entre les autres et soi ? Il s'agit d'opposer en joute verbale un groupe de lecteurs qui lit des extraits recomposés et ma voix qui doucement va lire les passages qui racontent la solitude et le recueillement de l'artiste.
________________________________________________________________________________________
​​​​​​​
Keep in touch with the artists
Public Pool #4 Cité Internationale des arts, Paris, December 2017
Présentation de ma collection "Keep in touch with the artists"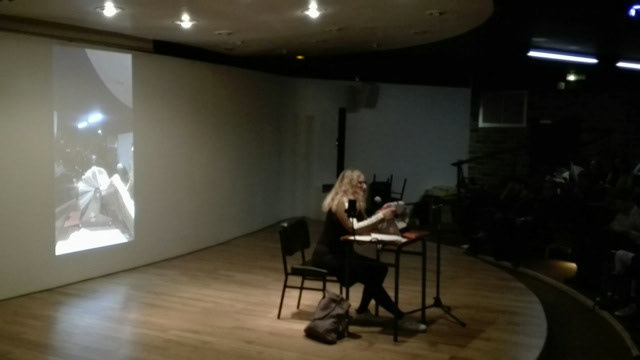 Are you for or against the artist's other job ?
distribution de flyer, Fiac 2016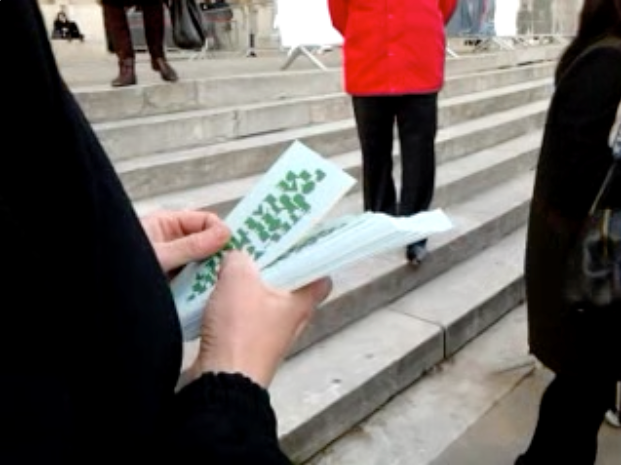 When Cattitudes become form, 2014
proposition de projet "role'n'hole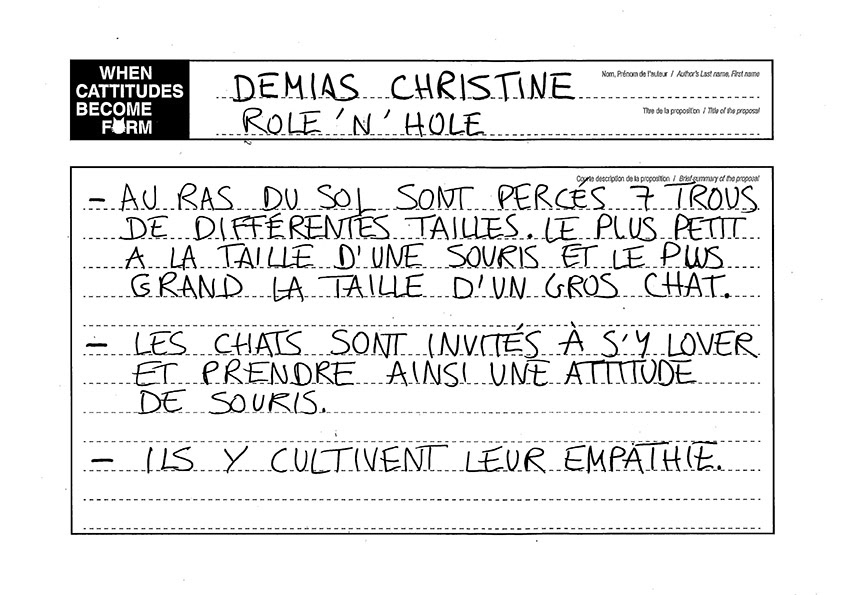 When Cattitudes Become Form is a collective show of art projects for cats, initiated by Eric Maillet.
http://e.maillet.free.fr/articles.php?pg=art52
Devant le fait accompli, Prodigious (Groupe Publicis), 2013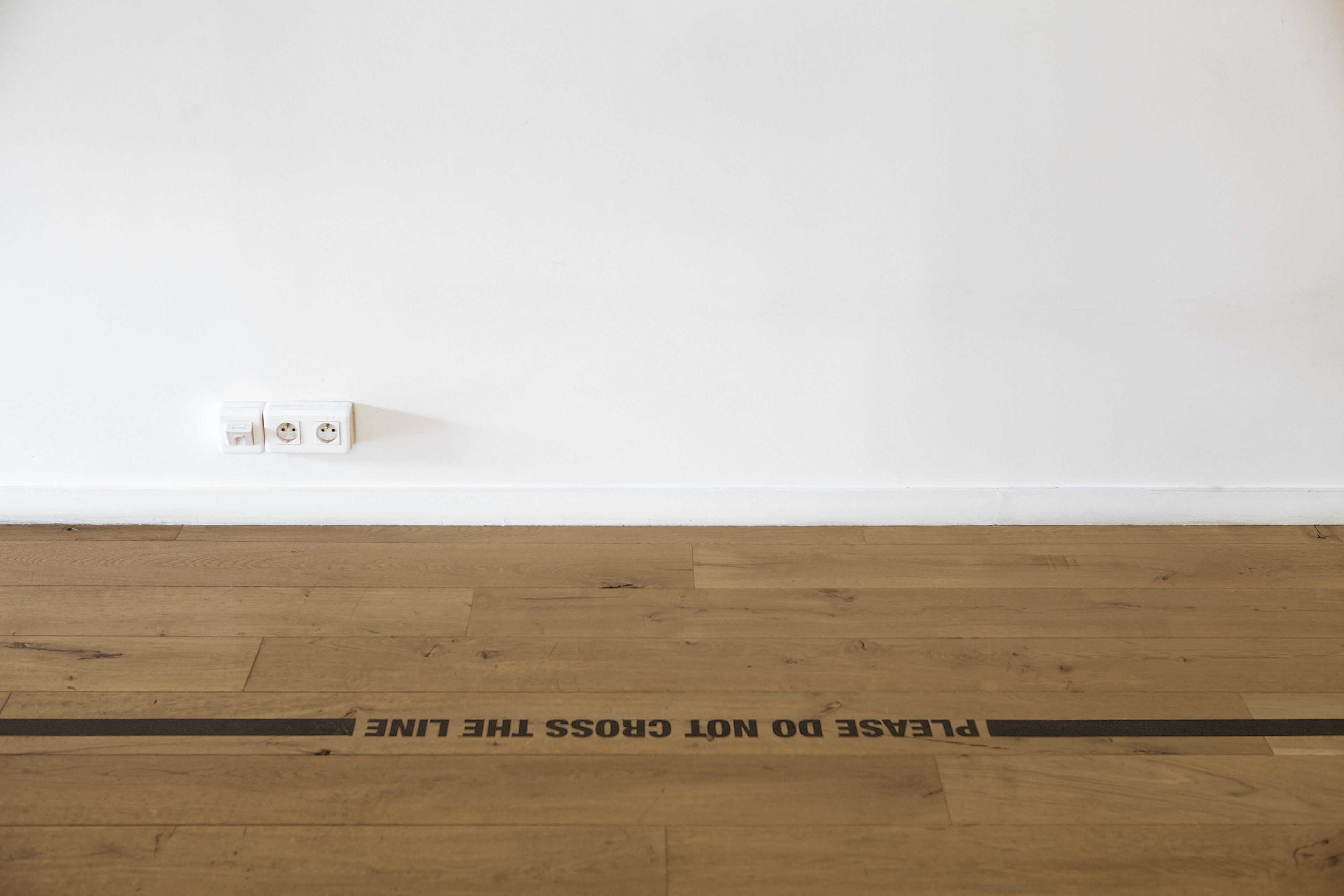 Journal d'exposition
Conception, rédaction et réalisation d'un journal d'exposition pliable.